LHM Attends CHD Charity Leads Meeting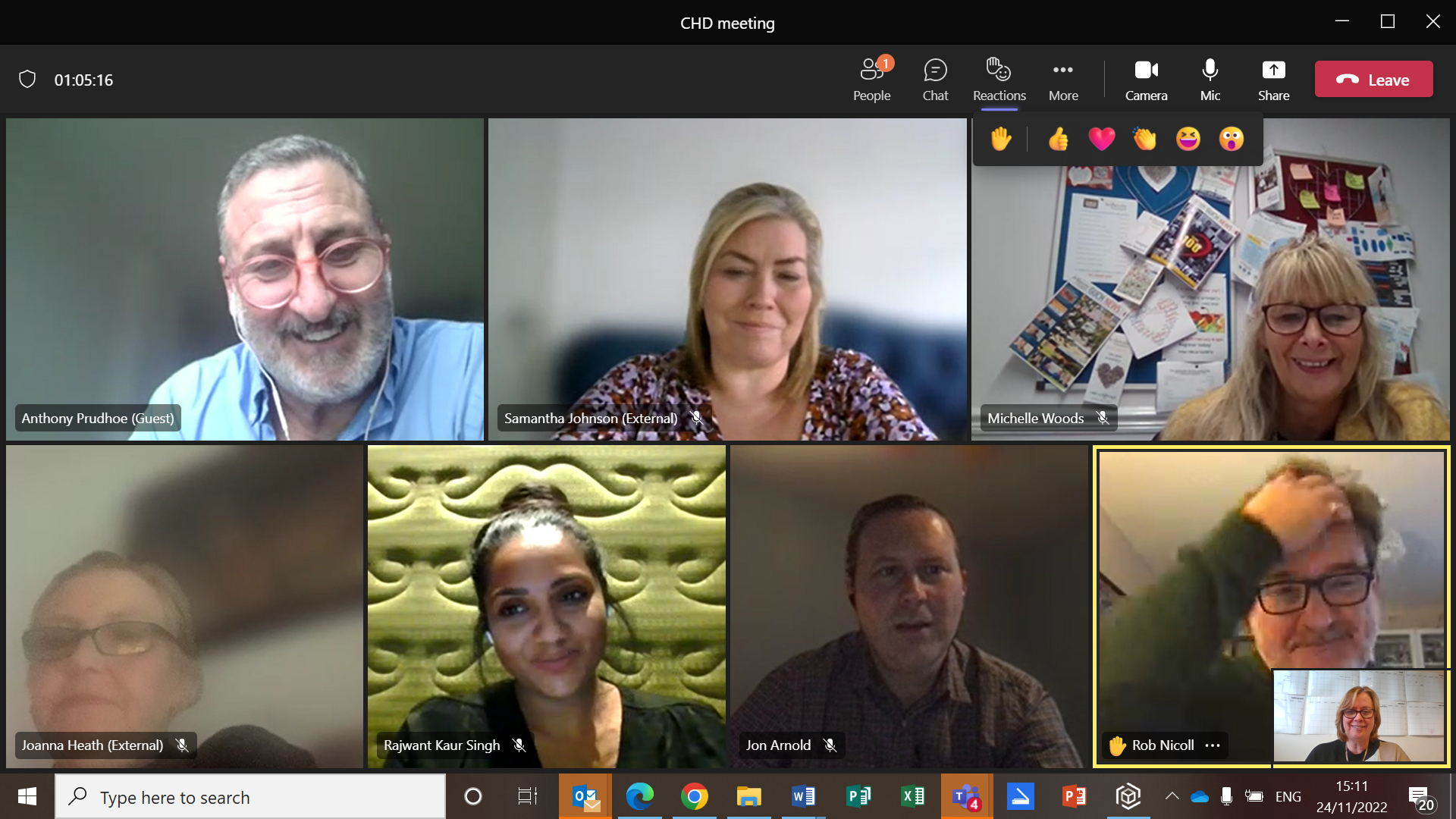 Little Hearts Matter joined with a number of other CHD charities- ECHO, The Somerville Heart
Foundation, Tiny Tickers and The Children's Heart Federation in a meeting with Anthony Prudhoe –
NHS Program Lead for Women's and Children's Specialist Commissioning, responsible for Congenital
Heart Services.

The aim of the meeting was for the charities to raise concerns, raised with them by their members,
about the current CHD service. Long waiting lists, repeated cancelations, reduced staffing, poor
mental health services and the lack of planned transition.

Although Anthony was not able to set out the plan to improve all these areas of care he will be taking
our concerns to regional and national service leads to find ways forward positively. He will be
including charities in the plans to improve care. Once we know more we will update members.
The voice that LHM takes into meetings like this is your voice.

We watch the questions you ask, the concerns that you raise and the worries that you come to us
about. We never talk about individuals but we collect together your voice to take to people who can
make a change.

Always feel that you can come to us if you need help to raise an issue.