I'm on a mission to do as much as I can – Hannah's Story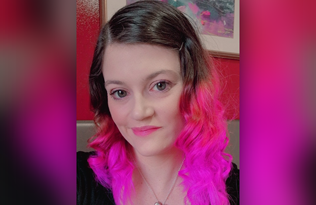 Living life to the full as much as I can is massively important to me. Mum and dad were told I wouldn't make it past 15 so I make it my mission to do as much as I can, as I get closer to being double that!

I spend as much time as I can having fun with my friends, travelling around the country!  As I've started to struggle being in shows I'm now a Supporting Actress and recently made by debut on Casualty! The first time I'd been to A and E without needing to be there 🤣

Being able to work even part time has also been so important to me, to prove that having this condition doesn't mean I can't live as normal a life as possible.
I also feel using my experiences to help others is important to help future generations of Heart Warriors, hence why I'm so proud to be an LHM trustee! 

I am determined to prove that having Half a Heart shouldn't mean Half a Life!