"This is the reality of being a Heart Mummy" – Jade's Story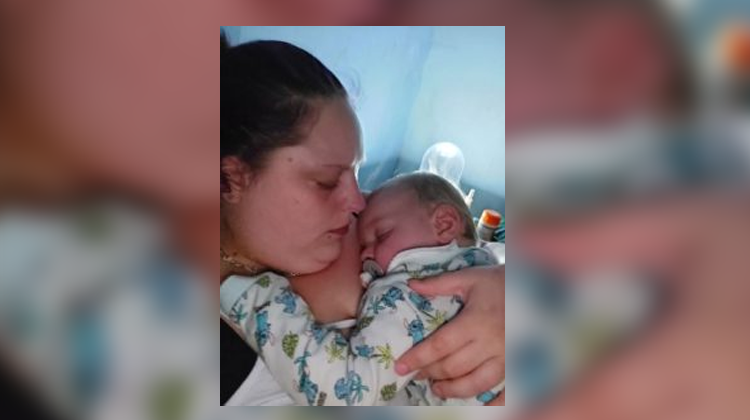 We try to stay so strong, with a smile on our faces to make sure our little ones don't see how much we hurt on the inside, knowing that they have such a special heart like no other. We dread every appointment, waiting to hear that something needs doing, the worry that consumes you is like no other, the not knowing is a nightmare in itself. We dread every operation, seeing our babies with tubes and wires connected to them everywhere, not being able to hold your baby for day, weeks or even months!
The day to day life in a hospital where you are constantly watching the monitor to make sure your baby is OK, watching the number going low and praying they come back up again. The beeping of the monitors play continuously in your head, even when you're not in the room. You hate to leave their side for even a second, scared that something might happen while you're gone, so you rush anything you need to do just to get back by their side again. You have doctors and nurses telling you that you need to rest, but they also know that you don't want to leave your babies side, so they try their best to reassure you in anyway possible.
The day you hear that your baby is moving to a ward is a day you couldn't explain, it's excitement but it's also worry, you're relieved but also scared.
Every little thing your baby achieves is a huge thing when your a Heart Mummy, the simplest of things means so much more, their first milk in a bottle, their first word, their first feed of solid food even their first tap of a toy.
They say with any baby "Prepare for restless nights" but when you're a Heart Mummy, every day for the rest of your life is a restless night, the fear never leaves, you worry if their breathing is normal, if they're too cold or too hot, you always listen to their breathing and make sure they're OK. Going a family day out is more stressful than we show, extra blankets, extra clothes, snacks and drinks, you're constantly checking their colour in case they turn blue, even if they feel warm, you worry.
You never show how hard it truly is, you lie in bed at night and hold your baby so close and you just silently cry, knowing how lucky you, as a parent are, and how lucky your baby is to be here, now, in your arms, growing so strong but not knowing how strong and special they really are. I may seem strong, and I am happy and grateful for every single day with my beautiful Heart Warrior, but in all honesty this here is the reality of being a Heart Mummy, this is what you don't see. The silent break downs, the comfort of holding your baby so close and telling them how you are staying strong and will never let them down. This is the reality of having a baby with Half a Heart, this is the reality of beating all the anxiety of taking on day to day life with all the special needs of a beautiful, strong, powerful and most amazing little human.
The silent tears that run down my face as I hold my beautiful Heart Warrior are the strongest tears I will ever cry. Not just tears of sadness or fear, but also tears of joy, knowing that I have my beautiful girl close in my arms, and even if it's just for a few minutes before bed, I know she is safe. But you know what, this is our normal, the daily medication, the hospital trips, the appointments. This is now our life, and if our beautiful little Warrior can fight and be this strong, we can fight right beside her and be damn sure that we give her everything she will ever need in life.
I am Proud
I am Strong
I am a Heart Mummy
Reagan-Rayne, you are my Beautiful, Strong and Unbeatable Heart Warrior and you will never understand how amazingly proud I am of you baby girl. You have battled so much, and you have shown everyone how truly amazing you are. I love you so much my Beautiful Heart Warrior Princess
Every word is written by me, from my heart, knowing some day I can look back and see how far we have all come as a family. This is just my side as a Heart Mummy, but please know she has a super proud Daddy, Sister, Nanny and Papa as well as her Mimi and PopPop and Aunty in Finland.