"Our lives were turned upside down" – Fiona's Story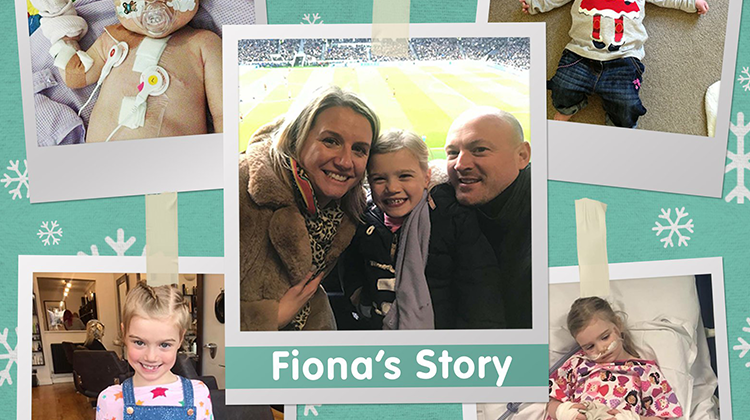 In 2012 James and I were overjoyed to be expecting a baby due in April 2013
On Friday 7th December 2012 our lives were turned upside down when at our 20 week scan the sonographer said there is something wrong with the babies heart and we needed to be seen by a specialist at the John Radcliffe hospital.
We anxiously arrived and after a lengthy scan in complete silence we were told the devastating news that our baby had serious heart problems.
Our prognosis was bleak the baby had a life threatening and incurable heart condition and would need at least three stages of open heart surgery in their first five years to be given a chance of life. The baby will have a single ventricle heart. The surgeries are only a temporary fix and if the child survives to adulthood a heart transplant will be needed.
We wanted to hide away to wake up again, that day having never happened.
We had never heard of anyone having a child with such a condition.
25 years ago the treatment for single ventricle heart disease was in its infancy with parents being quoted as much as 80% risk of losing a child.
My mum did some research and found the charity that has become our lifeline Little Hearts Matter
The information Filofax we were sent out was one of the most helpful things we received in helping us to process the information we had already been given about exactly what was wrong with our babies heart. Especially the pictures about how the heart works normally compared to the heart in a child with double inlet left ventricle ( the name of the condition our baby had)
It was also helpful to know that we could contact the support line and speak to other parents who could share their experiences, someone who knew what we were going through. There were many moments during my pregnancy that I felt I just couldn't connect with other mums to be, and I wanted to speak to someone else who understood what I was going through.
Lucia Grace Pollard arrived on the 22nd April 2013 and has now undergone all three surgeries. Lucia is our little miracle she is now 6 and is bright beautiful and very demined with a real zest for live. She is full of character and is adored by all who know her.
Lucia has grown with the charity that has supported her and our family throughout our half a heart journey. There is always someone from the charity at the end of a phone and we can connect easily with other families via social media.
We can never thank them enough for the information and support they provide.