Members Respond to LHM's Winter Newsletter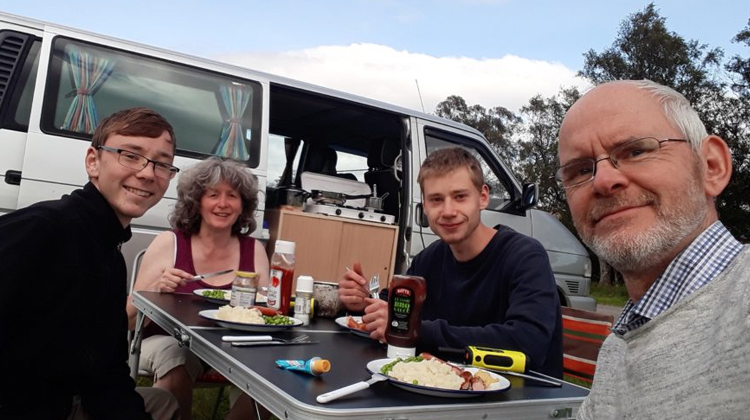 The Little Hearts Matter newsletter is one of the many ways that we keep in touch with our members and supporters, updating them with a carefully selected mix of news, stories and information. This month saw the release of our winter edition of the 25th anniversary newsletter and we received this amazing quote from one of our members as a response to our latest publication:
"Yesterday I read the newsletter and your first page brought tears to my eyes. Indeed you did not lose the care for everyone who comes for help."
After our move to Scotland in 2006 we came to know Left Heart Matters through your newsletter and the Open Day. I have never come across such an amazing organisation, with so much heart and determination to help.
The newsletter and the publications provide such a wealth of information, there are the possibilities "to get to know other families and there is the personal contact which offers and gives help when needed."
"You were always there for me, when I phoned and came with my problems and questions and you took all the time and answered from your heart and with professional knowledge. (As a matter of fact, I learned more from you than from some doctors which is really saddening from the medical point of view.)"
"Thank you so much for everything. It is this way round: I am happy and very honoured to get to know you."
"God bless you mightily, Monika."
Thank you to Monika for reaching out to us. Knowing that our publications and support services have helped your family means everything to us here at LHM. Hearing feedback from our members is very important, because we want to know if you found the information helpful, or perhaps you felt something was missing. By sharing your views you can help to shape the future of our publications
❤️ If you would like to provide some feedback, please feel free to get in touch with us by emailing info@lhm.org.uk
❤️ You are welcome to download the latest LHM newsletter to your smart-device by clicking here.
❤️You can also read our previous newsletters by clicking here.
And remember to follow us on Facebook, Twitter, YouTube and Instagram for all of our latest updates.