Little Hearts Matter's Youth Activity Weekend Is Back with a Bang!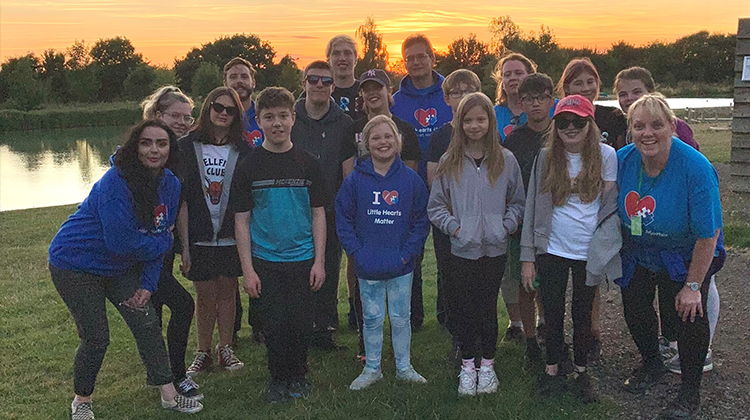 For the first time in three years, the Little Hearts Matter Youth Zone has returned to its popular PGL activity weekend – bringing together young people with half a working heart from across the United Kingdom.
LHM Youth members gathered at the grounds of PGL Caythorpe in Lincolnshire, for a weekend of exciting outdoor activities, teambuilding exercises and educational workshops. The main theme of this event was reconnecting young people with a single ventricle heart condition as we push to break down the heightened fear and isolation created by Covid-19.
LHM Youth Leader Lexie said that we have "come back with a bang!" with this special opportunity for our youth members to make new LHM friends, achieve things they never thought possible and learn more about their heart condition in a supportive and empowering way.
"It has been an amazing weekend for all of us at PGL Caythorpe. Our youth members have achieved so much and we are super proud of them! This weekend has reminded us the power of physical events – allowing us to provide a level of support and encouragement that is not always possible in the virtual format."
Our agenda for the weekend was designed with inclusivity in mind, offering a good mix of activities so we had something for everyone. This included zip lining, problem solving, wall climbing, orienteering and abseiling. It was a privilege to see some of our youth members taking on challenges they have never done before and going home with a real boost in their confidence.
"I really enjoyed the zip lining because I felt like a floating fairy in the air, I would definitely come back again next year!" said Vikki
"My favourite activity was the problem solving!" said Max who took the lead on helping his team figure out some tricky puzzles!
"Thank you for an amazing weekend, I feel like you understand me more than anyone else and I love being with you all" said Lucy.
This event was a real success and we are delighted to receive some lovely feedback from the youngsters. It means the world to us that new friendships have been formed within the LHM family. We have just added some of our favourite photos from the weekend to the youth zone gallery, if you would like to check them out, please click here.
Our support work does not stop there! What can you expect to see next from the Youth Zone? We are currently working on a brand new digital support tool, our own messenger app that will give our youth members' instant access to their friends with half a working heart, within the safety net of LHM. The app will also offer one-to-one support with Lexie. Watch this space, awesomeness incoming.
Half a heart, not half a life.