'Let's Celebrate Who We Are And Be Happy'- Colbie-Kate's Story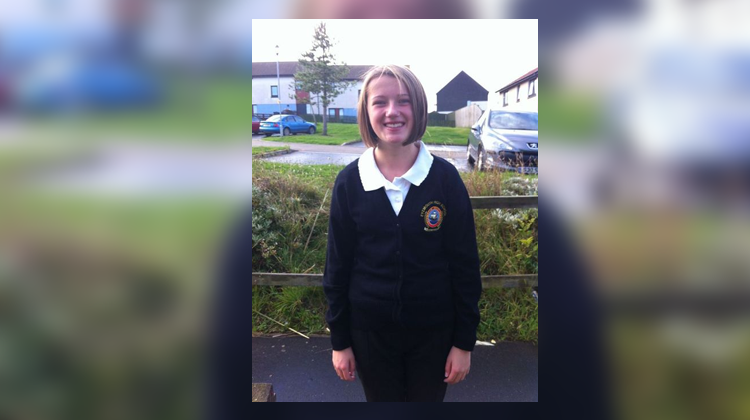 My name is Colbie-Kate and I was born with Complex Congenital Heart Disease My main Problem With my heart though was Pulmonary Atresia. When I was born they didn't know I had a heart problem. It was the day after I was born they found out. I was the first child so my parents didn't have any other children so it was hard but they had to have hope! So I underwent my first surgery at just six days old! Overall I was only in hospital for two weeks including when I was first born! I had three other operations and I also had three catheters.
I have a little sister Charlie who is ten and a little Brother Boyd who is seven they help me so much and I can't thank them enough. My mum and dad are so supportive and tell me to follow my dreams! I can't thank my whole family enough!
Just recently I moved to secondary school where I had to get an electric wheelchair because the schools just so big. I never had to use a wheelchair in the past so it was hard but I wanted a good education. Yeah people were mean but I told someone and it was sorted and now I am in Secondary school and yeah it's strange but it's what's going to help and I'm proud of myself for giving in and using it but now it feels normal. Yeah people say that's so cool I wish I had one I just say no you don't (but inside I know there just jealous!) It's okay to be different everyone is! If everyone was the same it would just be boring!
So let's celebrate about who we are and be happy! Now let's talk about something different…
With our handmade hearts we can do everything we want
Dance
Sing
Act
Teach
Build
Design
Maths
English
Science
Art
And so much more but there is one thing that unites people with heart conditions there's one thing that unites us all nothing anyone else in the world can do and its top secret well sort of top secret can you guess? No well you will be like how didn't I guess that was coming! Its dun dun dun Our Heart Condition! We can all talk about it! Be proud stand up for yourself!
I can't thank the doctors, nurses and surgeon that has saved my life and made me who I am today
Twelve years on I am doing things no one thought I would be. I do Highland dancing (I take breaks when I need to) I act I sing and now I'm Happy!