British Bake off contestant creates exclusive recipe for LHM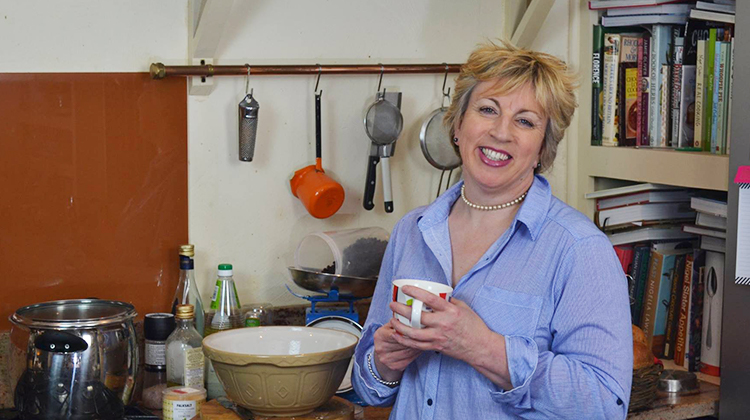 Sandy Docherty, a Great British Bake Off contestant in 2015, has produced an exclusive biscuit recipe for the heart charity Little Hearts Matter (LHM) for their Handmade Hearts fundraiser.
Little Hearts Matter is a small but national UK charity dedicated to helping families when their baby has been diagnosed with half a working heart. The charity's Handmade Hearts initiative is one of the biggest fundraising events for children with half a working heart.
The month long initiative will run throughout October and will see supporters getting imaginative by making, baking, sewing and selling heart-themed items. The initiative will see crafty fundraisers making a range of items, including cakes, cushions, keyrings and more, selling on their goods and then donating profits to LHM.
Sandy Docherty created the special recipe, maple and walnut thins, to encourage communities to get together and help raise awareness for this rare birth defect. The British Bake Off contestant said: "Everyone should get involved with LHM's Handmade Hearts campaign as baking is a great way to break down barriers and get the community together. I hope you enjoy this recipe and have lots of fun whilst baking for children with only half a heart!"
Sandy was known for her brilliant sense of humour and wonderful baking skills which made her an instant hit with the British public during last year's show. Since then, Sandy has continued her passion for baking by empowering people through the kitchen and is part of a national campaign encouraging families to cook together. She also runs a cooking club an in West Yorkshire, where she teaches kids from deprived backgrounds how to bake.
To get your hands on Sandy's exclusive recipe, plus a fundraising pack and other tips and goodies, register your Handmade Hearts fundraising event here: https://www.lhm.org.uk/get-involved/fundraising/lhm-events/hmh/
For support and information about life with half a working heart, call: 0121 455 8982.