B&M Waste's 'Team Brum' Take On the Great North Run for Local Charity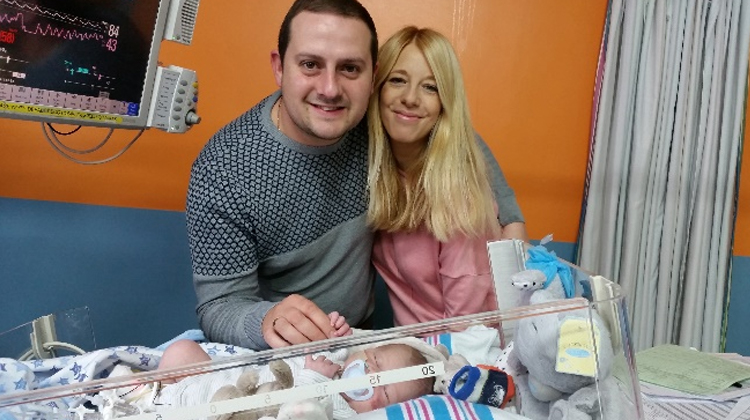 Continuing their commitment to supporting local charities, B&M Waste in Birmingham have raised over £1000 for Little Hearts Matter after completing the Great North Run, in Tyneside.
The only charity in Britain to support those families affected by single ventricle conditions of the heart, Little Hearts Matter is an extraordinary charity – and it's clear to see why it was chosen by B&M Waste. It's an especially important charity for the waste company given that it hugely supported Stephen Lee – a Business Development Manager for B&M Waste – whose son was diagnosed with Hypoplastic Left Heart Syndrome during a routine 20-week scan, and whose colleagues took part in the Great North Run.
Stephen said; "My son, Harry, had his first open heart surgery at just 2 days old at the outstanding Birmingham Children's Hospital, followed by a second surgery at 4 months old. He will need one more surgery before the age of 5. This journey we've embarked on was helped immensely by Little Hearts Matter. They are the backbone, voice and driving force for families who undertake this difficult journey into the relatively unknown."
"The Great North Run is a gruelling challenge and I'm so proud of (and so very grateful to) my B&M Waste colleagues, 'Team Brum', for taking it on. Thank you to every person who has donated so far – I know first-hand how important this contribution to Little Hearts Matter will be".
We'd like to thank B&M Waste for their continued support and fantastic fundraising efforts.
About B&M Waste Services (www.bagnallandmorris.com)
Carbon Neutral B&M Waste Services Ltd, established in 1999, offer recycling-led waste management solutions to businesses across the UK. Family owned and managed, the company has seen significant growth and is now one of the larger waste companies in the UK. The company employ over 200 people and work with national large blue chip organisations right down to SME's, and through their award-winning customer service, hi-tech solutions and ethos of recycling focus they continue to offer a top class service diverting 100% of waste from landfill in many cases. The focus is to work in partnership with customers to offer tailored solutions to waste management, to have minimal environmental impact and maximum cost-efficiencies.
For more information or media enquiries, please contact Jayne Kennedy at B&M Waste Services on 0330 1234 100 or email jaynekennedy@bagnallandmorris.com,