Little Hearts Matter appoints new CEO and Head of Services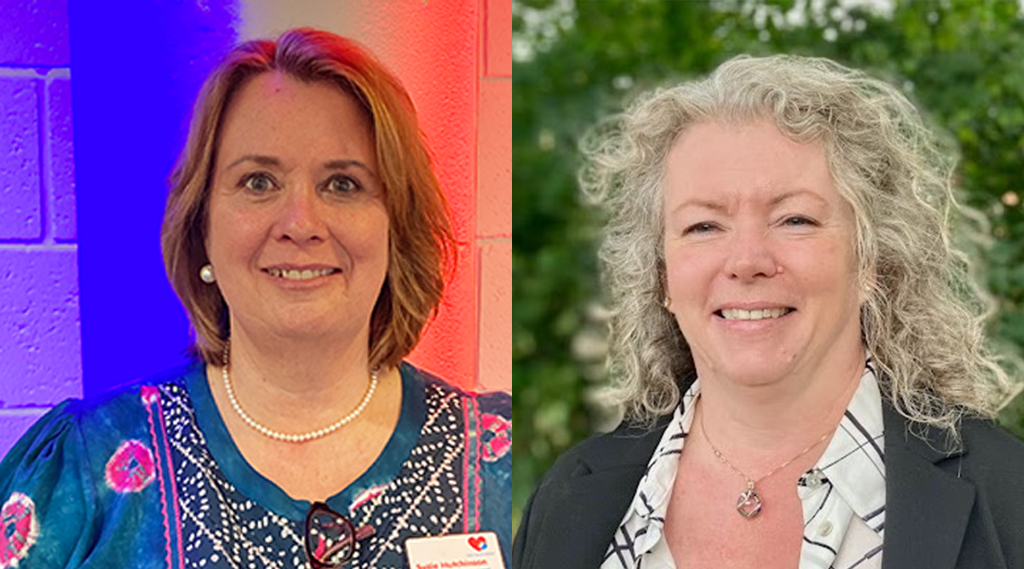 Lisa Davies and Suzie Hutchinson join forces to grow and build charity for children and their families with half a working heart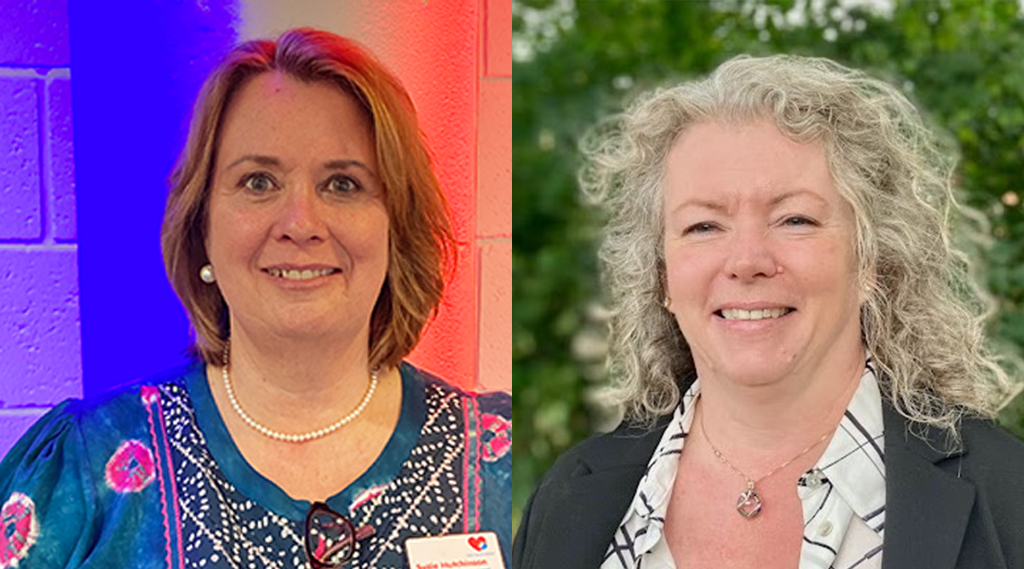 Pictured above (l-r) Suzie Hutchinson and Lisa Davies
Little Hearts Matter – the leading charity for children with half a functioning heart – is delighted to announce the appointment of Lisa Davies and CEO and Suzie Hutchinson as Head of Services.
Lisa Davies and Suzie Hutchinson bring their expertise to support this fast growing and vital charity. Lisa Davies will head up to day to day management of the charity and income provision and Suzie Hutchinson will lead the charity's support, information and advocacy services.
---
Lisa Davies expressed her excitement about joining Little Hearts Matter and shared her heartfelt commitment, saying: "Having dedicated a significant part of my career to health related charities, I'm deeply passionate about the unique, specialised support that Little Hearts Matter offers to families navigating incredibly tough times. I've witnessed the genuine care and love that the Little Hearts Matter team provides to its members. I'm eager to contribute to the exceptional care and compassion that Little Hearts Matter is renowned for, all while supporting Suzie's vision of expanding the charity's reach and awareness as our Head of Service. Together, we aim to ensure that more and more people can access this invaluable support when they need it most."
---
Suzie Hutchinson has been involved with Little Hearts Matter since its inception over thirty years ago. She was awarded an MBE this year for her services to Congenital Heart Disease. Throughout this time her compassion and drive has transformed the lives of families and children across the UK. 
Speaking about her new role as Head of Services, Suzie says:
"Today our lifeline services span antenatal diagnosis right through to young adults living with half a heart. Support, information and advocacy will always remain a priority for Little Hearts Matter. I'm delighted to be able to focus on my first love – supporting members and heading up the charity's service provision. I'm very much looking forward to working in partnership with Lisa to harness the growth of the charity and help more people travelling the half a heart journey. "  
---
Lisa Davies brings an extensive experience to Little Hearts Matter. She was previously Director of Leicester Hospitals Charity for the University Hospitals of Leicester NHS Trust where she led the successful £7.5M capital appeal to move the East Midlands Congenital Heart Service from Glenfield Hospital to the Leicester Royal Infirmary. Key to the success was extensive consultation with the families and carers of children born with complex heart disease, and the staff that support them. Throughout this appeal Lisa had the opportunity to meet many families that Little Hearts Matter supports, and grew her understanding of the challenges they face.
---
Warren Manger, Chair of Trustees, Little Heart Matter, says:
"We are thrilled to welcome Lisa Davies as CEO and to retain Suzie Hutchinson's invaluable expertise and passion for supporting our members as Head of Services. We have ambitious plans for Little Hearts Matter as we celebrate our 30th anniversary as a charity. We know that both Lisa and Suzie will drive our commitment to securing the best possible outcomes and opportunities for all those affected by single ventricle heart conditions."
---
About Little Hearts Matter
Little Hearts Matter is a national UK charity offering help to anyone affected by the diagnosis of single ventricle heart condition. From initial antenatal diagnosis, through treatments and into life at home, the charity works with children, young adults and families to reduce the isolation, fear and lack of understanding created when a child is diagnosed as having half a working heart.